The NBA offseason is finally complete, and the pre-season is right around the corner. It's safe to say this offseason may have been the most LIT it has been in a VERY long time. There was so much going down this summer that it was tough to keep up with all the transactions and moves. Don't worry, that's what MTB is here for! This offseason even featured Hoodie Melo and China Klay…which was ICONIC.
Recent trades have had the NBA spinning and wondering which team will be next to create a super team. Let's dive right into what's been happening this Summer! 
Notable Transactions

-Dwyane Wade, Isaiah Thomas, Derrick Rose and others head to the Cleveland Cavaliers.
Opponents no more, Dwyane Wade and LeBron James look to team up once again in Cleveland. This may be a few years too late considering where the direction of the NBA is headed, but this is gonna be a fun Cavaliers team to watch. Cleveland added some solid players this offseason. They got the services of Derrick Rose, Jeff Green, and Jae Crowder. Oh and let's not forget the MVP candidate, Isaiah Thomas. Cleveland traded Kyrie Irving to the Boston Celtics and seemed to get even better with the deal, receiving Crowder, Thomas, solid role players and Brooklyn's first round pick. Look for this team to make another NBA Finals run, regardless of the issues they will have on the defensive side of the ball and with spacing the offense.
-Jimmy Buckets reunites with Tom Thibodeau in Minnesota
The T-Wolves secured a core of Jimmy Butler, Andrew Wiggins, Karl Anthony-Towns, and Jeff Teague. The writing was on the wall for Jimmy Butler in Chicago. Chicago has gone in a full on rebuild, especially after letting go of Dwyane Wade. This team could make a good amount of noise and should be able to lock in a playoff seed. With Tom Thibodeau coaching, Jimmy Butler and Karl Anthony-Towns should be in store for a ton of minutes and could be in the running for Defensive Player of the Year. Minnesota won't be a team that will give up points easily. They have depth, young players, and will definitely be very good defensively. Watch this team to be a sleeper pick in the playoff run.
-Chris Paul joins James Harden and the Houston Rockets.
It's about time CP3 left the Los Angeles Clippers. The team was showing no progress and it seemed even Doc Rivers was confused on which direction they were headed. Injury riddled Blake Griffin wasn't able to last through the playoffs which ultimately led to early exits for them. With CP3 on the Rockets, look for this offense to be supercharged with a true point guard at the helm that is surrounded by numerous shooters. James Harden, Trevor Ariza, Ryan Anderson, and Eric Gordon should get a ton of open three balls with Paul leading this fast paced offense. Depth and defense may be the biggest question mark for this team.
-Russell Westbrook welcomes his new Thunder Buddies; Paul George and Carmelo Anthony.
It was only a matter of time that both of these all stars would get traded. After demanding a trade from New York and Indiana, Carmelo Anthony and Paul George will look to make an impact on the Thunder. Russell Westbrook led the Oklahoma City Thunder into the playoffs with Victor Oladipo last year… we can only imagine what Westbrook can do with George and Anthony this season. They should finish in the top five of the Western Conference but the lack of depth they have will be a reoccurring issue throughout the season unless Sam Presti gets more help for the bench.
-Kyrie Irving and Gordon Hayward team up with Brad Stevens and the Celtics.
Irving and Hayward join Al Horford and the deep Boston Celtics. The team will have no issues with lack of depth this season as they have one of the most complete rosters in the NBA. From young studs in Jaylen Brown, Jayson Tatum, Marcus Smart, Terry Rozier to solid veterans in Marcus Morris, and Al Horford. Boston should put up a very good fight with the Cleveland Cavaliers in the Eastern Conference Finals, but will eventually get bounced once again due to the lack of not having LeBron James on their team.. LOL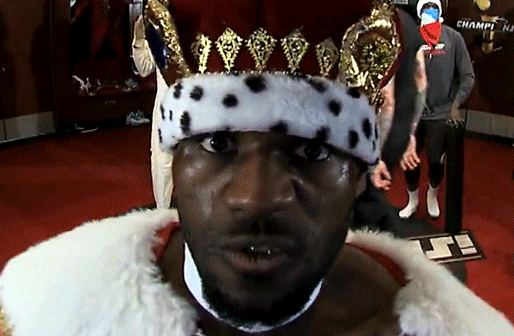 -Paul Millsap to the Denver Nuggets, Gallinari to the Clippers
This trade gives Millsap and Gallinari a fresh start that they badly need. Gallinari has been injury riddled much of his career, but when he's healthy, he is a hell of an offensive weapon. Millsap has been one of the most consistent and versatile Power Forwards in the game for a very long time. You can expect what you're gonna get from the veteran and what he's about. Nikola Jokic, Will Barton, Emmanuel Mudiay, Jamal Murray, Gary Harris, and Trey Lyles all round out a very young, athletic team that has a good mix of veterans in Jameer Nelson, Kenneth Faried, and Wilson Chandler. The team would be a playoff contender in the Eastern Conference, but in the West? Don't look for them to go too far.
The Clippers lost their floor general in Chris Paul but rebounded exceptionally well. Getting defensive pest Pat Beverley, 6th man of the year candidate Lou Will, rebounding monster Montrezl Harrel, and inking the solid big man Willie Reed. They accomplished all of this while extending Blake Griffin and keeping DeAndre Jordan. Oh and of course Austin Rivers is still there… This team should be able to make the playoffs with a late seed.
Other Notable Transactions
-Nick Young signs 1 year deal with the Warriors
-Rudy Gay signs 2 year deal with the Spurs
-Rajon Rondo signs with the Pelicans
-Jeff Teague signs a 3 year deal with the T-Wolves
-Jamal Crawford signs 2 year deal with the T-Wolves
-JJ Reddick signs 1 year deal with the Sixers
-George Hill signs 3 year deal with the Kings
-Zach Randolph signs 2 year deal with the Kings
-Patrick Patterson signs 3 year deal with the Thunder
-Kentavious Caldwell-Pope signs 1 year deal with the Lakers
-Tyreke Evans signs 1 year deal with Grizzlies
-Ricky Rubio traded to the Jazz
-Allen Crabbe traded to the Nets
-Avery Bradley traded to the Pistons
-Victor Oladipo traded to the Pacers
Yeah, now that's a ton of moves to remember.
This has been such an overwhelming offseason, that it's only right that a very exciting 2017-2018 NBA Season could be underway. So many stars have moved this offseason, which is why this season should be filled with great battles. Make sure to look out for playoff time, especially in the STACKED Western Conference.
Get your popcorn ready ladies and gentleman, this is going to be one fun ride.