The 2017 NFL Season is arriving very quickly and fans couldn't be more excited about it! Fall arriving has got us all like…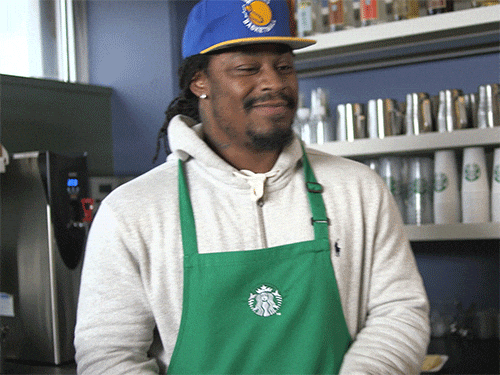 To all the Raider fans out there, BEAST MODE IS A FUCKING RAIDER! This season might be the most lit the Coliseum will ever be since Marshawn will be putting on for the town. With Khalil Mack aiming for 30 sacks, Beast Mode running through defense's faces in Oakland, and Amari looking JACKED, it all leads to a fire preview of what this upcoming season can hold for the Raiders.
Anyways, here's a chance for you to prep yourself  on what this season may bring. With a healthy Derek Carr, the sky is the limit for the Raiders in the upcoming season.
The 2016 season was filled with thrilling showdowns and intense fourth quarter comebacks for the Oakland Raiders. The team looked poised to make a deep run into the playoffs. All it took was one play for it to all go away. The only sack of the season that Left Tackle Donald Penn had given up all year, was the sack that ended the season for star Quarterback Derek Carr, and the Oakland Raiders. Due to the sack, Carr ended up breaking his leg in week 16 against the Colts. With surgery and rehab now in the rearview mirror for Carr, the team looks destined for another shot at a deep playoff run.
The Raiders had a solid offseason. Some of my highlights include:
– Adding Oakland native Marshawn Lynch in the backfield after letting Latavius Murray walk to the Vikings in free agency.
– Signing veteran TE Jared Cook.
– Drafting a phenomenal 1st round CB in Gareon Conley (who has been cleared of all charges).
– Adding another explosive piece on offense in WR Cordarrelle Patterson.
– Extending QB Derek Carr and G Gabe Jackson.
The team still has question marks on the defensive side of the ball with their linebacking group and interior linemen looking suspect. The offense backpacked the defense last year, but with a tougher schedule this year, the Raiders can't bank on that happening again this year.
Take a look at the Oakland Raiders 2017 schedule and my W/L predictions:
LOSS Week 1- @ Tennessee Titans
WIN Week 2- Vs. New York Jets
WIN Week 3- @ Washington Redskins
LOSS Week 4- @ Denver Broncos
WIN Week 5- Vs. Baltimore Ravens
WIN Week 6- Vs. San Diego Chargers
WIN Week 7- Vs. Kansas City Chiefs
WIN Week 8- @ Buffalo Bills
WIN Week 9- @ Miami Dolphins
Week 10- BYE
LOSS Week 11- Vs. New England Patriots (MEXICO)
WIN Week 12- Vs. Denver Broncos
WIN Week 13- Vs. New York Giants
LOSS Week 14- @ Kansas City Chiefs
WIN Week 15- Vs. Dallas Cowboys
WIN Week 16- @ Philadelphia Eagles
WIN Week 17- @ San Diego Chargers
The Raiders could be looking at another 12-4 season if all goes well for the team. This sqaud could be one of the few teams in the AFC that can give the Patriots a challenge in the playoffs. The week 11 game against the Patriots will be a tough matchup considering how much the champions have improved fresh off a Super Bowl title. They added explosive pieces on their offense like Brandin Cooks, and added studs on defense in DE Kony Ealy and CB Stephon Gilmore.
With all that said, the Raiders defense may be the deciding factor as to whether or not they can take their talents to the next level. If the defense plays like they played last year, there's no shot the Raiders can compete with the Patriots or even the Steelers in that case. Both teams have incredible offenses.
Here are my statistical predictions for some of the Raiders this upcoming season.
OFFENSE
Derek Carr: 4,100 yards- 32 TD/7 INT.
Marshawn Lynch: 1,050 yards- 4.6 YPC/ 8 TD
Amari Cooper: 1,330 yards- 93 Receptions/6 TD
Michael Crabtree: 940 yards- 78 Receptions/7 TD

DEFENSE
Khalil Mack: 83 tackles- 16 sacks/ 6 FF
Karl Joseph: 97 tackles- 2 sacks/ 3 INT
Bruce Irvin: 64 tackles- 7 sacks/ 5 FF
Barring injuries, the 2017 season could be a phenomenal one for the Oakland Raiders. The team knows that they should have been deeper in the playoffs last year, and with Derek Carr nearing full strength, they very well can make that happen this season.
The 2017 Oakland Raiders have revamped their offense and are now out for redemption.