Super Teams.
The NBA is now more than ever, all about super teams. Thanks to the Golden State Warriors and their outstanding front office moves, every team in the NBA is looking to copy and figure out the recipe of the bay area's success. They're the diamond standard of the NBA and no one seems to figure out how to get to where they are. The Warriors literally have all the teams in the NBA like…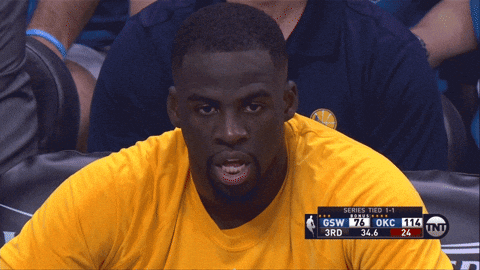 Not many teams have been able to even get close. Either the teams will focus too much on offense and three point shooting like the Houston Rockets, or they'll prioritize defense and not much offense like the Memphis Grizzlies. There's no easy way to get an extraordinary mixture of both, which is what Golden State has.
The rumors this offseason have been all about who should be coming to the Cavaliers and which other teams should get superstars to team up and beat the Warriors.
One of the biggest shockers of the NBA offseason news had to do with Kyrie Irving requesting for a trade from the Cleveland Cavaliers. Rumors have said it's because he doesn't want to play with LeBron, he wants to start his own legacy, or he wants to be the man of his own team.
Whatever the reason may be, it's a bold move to try and have yourself traded from one of the greatest players in the world. LeBron has been where all the teams of the NBA want to be every year, for the past 8 seasons. What's the point of leaving a team or player that has gone to 8 consecutive NBA Finals?
A ton of my friends have been confused on why Kyrie wants to leave Cleveland, and that he's making a mistake or being selfish.
What I'm saying is, do you want to play in the shadows of LeBron James for the prime of your career? Everyone knows how great James is, and his accolades are incredible. If you're a player who thinks they can be a leader of a team, who also has the talent to be, why would you settle with being the number 2 man?
Kyrie has aspirations to be one of the greatest point guards to play ball. Whether he accomplishes this or not, only time will tell. If his trade request happens, it'll be a step in the right direction for Kyrie, even if he goes to a team like the T-Wolves who have Jimmy Buckets, KAT, and Coach Thibs.
You can consider this a "super team", but all of their cornerstone players are still young and in their prime. They also have a lot more to play for than LeBron James. LeBron is a seasoned veteran who has rings and MVP's. These young dudes in Minnesota are young and hungry to win.
Kyrie can have a bigger role on a team other than Cleveland, and at age 25, this move might be the best thing for him at this moment in his career.